2014 Burton Custom Snowboard Review
Average Rating:
4.0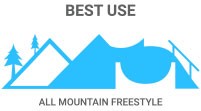 All Mountain Freestyle boards are for carving and the park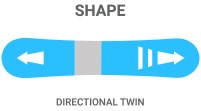 Directional Twin -most common, tip/tail shape not identical
Medium - responsive yet forgiving for progressing riders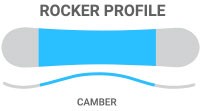 Camber - the ultimate in pop and response
Our Price: $399.93
Reg. $549.95(27% OFF)
Watch 2014 Burton Custom Snowboard Video Reviews:
Read the Review Transcript:
Hi, this is Steve and I'm here with the Burton Custom, a full camber board. It's a board for somebody that would be more into riding at higher speeds, not as playful as some of the rocker boards, but when you want to really get some energy into the board, it really does snap back for you, so it's a real lively board. This would be for somebody who's a little bit better than an intermediate rider, up to an advanced rider, and I would give it 4 out of 5 stars.