2014 Gnu Beast C3BTX Snowboard Review
Average Rating:
4.5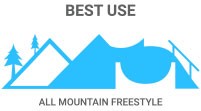 All Mountain Freestyle boards are for carving and the park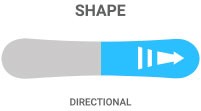 Directional - nose and tail have different shape and flex
Stiff - ideal for hard-chargers who want responsive boards
Our Price: $379.93
Reg. $539.99(30% OFF)
Watch 2014 Gnu Beast C3BTX Snowboard Video Reviews:
Read the Review Transcript:
Hi, I'm Steve and I just got back from the riding the Gnu Beast. What a fun board. This is a beefy board for your better rider. Big mountain board, it wants to run. You set this thing up on edge going mach 2.5, 2.fast even, and it just holds like nobody's business. It's a delight to ride, it's heavy, it's beefy and it just pows through everything. Loves to run high speed. Again, for your better rider, your entry level riders really wouldn't enjoy it too much, it doesn't turn at slower speeds and I would give it a 5 out of 5.
Read the Review Transcript:
Hi, I'm Rob. Just got off the Gnu Beast. I give this board 4 out of 5 stars. Has DC3 BTX, so it's just like C3, but it's set back a little further. Really surfy board, you could tell that the board really wanted some real snow underneath it, but still on the harder pack conditions that we have now, really easy to maneuver, really easy to roll on edge, held an edge great, allows you to make real nice, long, looping turns, but you can also really lay on it and make a real hard, sharp, aggressive turn. So, a really great board for that advanced to advanced- intermediate, all mountain rider.