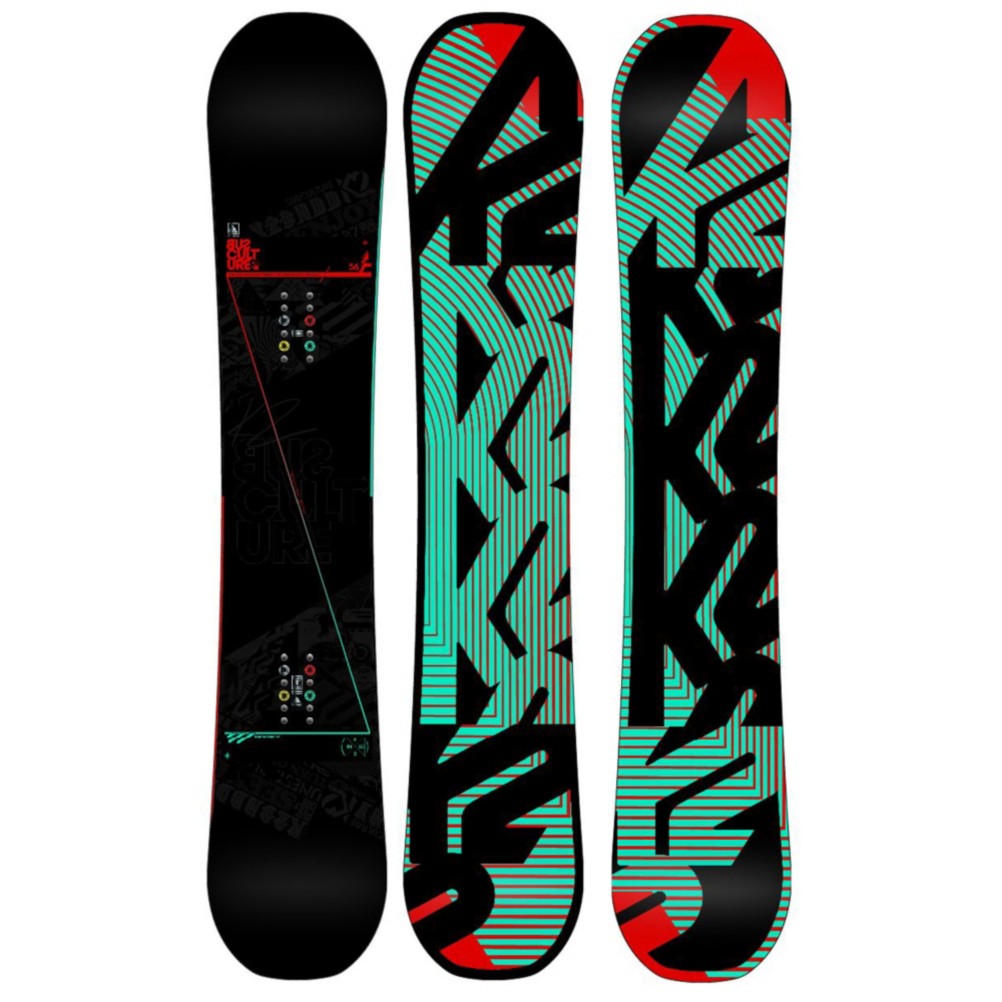 2014 K2 Subculture Snowboard Review
Average Rating:
4.0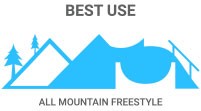 All Mountain Freestyle boards are for carving and the park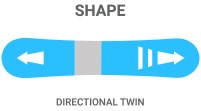 Directional Twin -most common, tip/tail shape not identical
Medium - responsive yet forgiving for progressing riders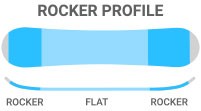 Flat/Rocker - a forgiving feel mixed with added stability
Our Price: $299.94
Reg. $429.99(30% OFF)
Watch 2014 K2 Subculture Snowboard Video Reviews:
Read the Review Transcript:
Hey, this is Ian. I just got done riding the K2 Subculture in a 158. I give this board 5 out of 5 stars. I absolutely love this board. It's geared for your intermediate to advanced, all mountain, freestyle rider. It has a new camber, which K2 calls their Lifted Precision, so it's actually flat line in between the bindings, and it's raised up right on the contact point, so it give you better edgehold during side to side. It also gives you just a much more stable conditions. I enjoyed riding it switch, normally I don't enjoy riding switch on most boards, but I felt super comfortable and super stable. Once again, I give this 5 out of 5 boards and this is a great, all around, all mountain, freestyle board.
Read the Review Transcript:
Hi, I'm Rob. Just got off the K2 Subculture, I give this board 4 out of 5 stars. It's new this year, Lifted technology, tracks really straight flat, especially at lower speeds and it's still soft enough to where it's really easy to roll over on edge at lower speeds. Really playful, easy board to use, but with that Lifted technology, when you crank it over and really throw it on edge, the edge hold is phenomenal. Tons of confidence on the heel edge, tons of confidence toe edge, really holds an edge well, especially for a board that's really an all mountain, freestyle board. So, good for that intermediate to advance level, all mountain, freestyle guy.
Read the Review Transcript:
Hey, I'm Tyler. Just got done taking a couple laps on the K2 Subculture here. I rode it in a 156. I actually really love this board, it's more of an all mountain, freestyle type board. Definitely for the hard charging rider, much more intermediate- advanced type rider. I loved how well it held edge and it was really floating in the powder, there's a little bit out here in some drifts, and it was really nimble in the trees, which I really like. I definitely give this board like 4 out of 5 stars. It was really awesome, so yeah, this is the K2 Subculture.
Read the Review Transcript:
Hi, this is Steve and I'm back with the K2 Subculture, a new board for them this year. It's got the Lifted technology, where basically, it kind of lifted up and flat under feet, so it puts a lot of power under the board. Has quite a bit of power, it's good for intermediate to low-advance, advanced rider. Somebody who's looking for their second board perhaps. It's real lively, it's real springy, but it can be a little hooky if you're not watching what you're doing, but gives you a lot of power, I'd give it 3 out of 5 stars.