2014 Lib Tech TRS XC2BTX Snowboard Review
Average Rating:
4.5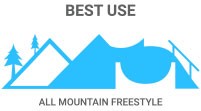 All Mountain Freestyle boards are for carving and the park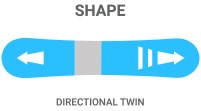 Directional Twin -most common, tip/tail shape not identical
Stiff - ideal for hard-chargers who want responsive boards
Our Price: $339.94
Reg. $559.95(39% OFF)
Watch 2014 Lib Tech TRS XC2BTX Snowboard Video Reviews:
Read the Review Transcript:
Hey, this is Alex. Just got off the Libtech TRS. I give this board a 5 out of 5 stars. This is definitely a stiffer board though, so if you are a beginner to an intermediate, this might not be the board for you. It charges very hard, really big, good for big, all mountain riding. Overall, true twin, you could do anything on it, but mostly all mountain, 5 out of 5.
Read the Review Transcript:
Hi, I'm Randy and I just got done riding this Libtech TRS for Total Ripper Series. This board was excellent at high speeds, it held its own on steep faces and icy conditions. The Magnatraction definitely adds to its performance. This is a great board for somebody who wants to take their riding to that next level. If you're intermediate looking to become an advanced rider, this is an excellent board for you. Once again, I would give it 4 out of 5 stars.