2015 K2 Turbo Dream Snowboard Review
Average Rating:
4.7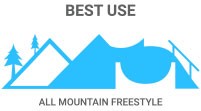 All Mountain Freestyle boards are for carving and the park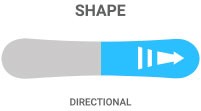 Directional - nose and tail have different shape and flex
Stiff - ideal for hard-chargers who want responsive boards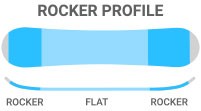 Flat/Rocker - a forgiving feel mixed with added stability
Watch 2015 K2 Turbo Dream Snowboard Video Reviews:
Read the Review Transcript:
How's it going, Ian Here. I just rode the K2 Turbo Dream. I have to say this board is a tremendous amount of fun. It's a very fast ridged all mountain board. Definitely not for your entry level snowboarded. This is an advanced level board. Getting into that deeper snow it really just flys right over. Really good rigidity, I mean I cant stress enough how fast how quick how rigid this board is and how responsive it is. I would definitely give this a 5 out of 5 stars.
Read the Review Transcript:
Hey this is Ian. I just got done riding the K2 Turbo Dream in a 156cm. I give this board 5 out of 5 stars. This is the Rayguns bigger brother so it's a little bit stiffer. They add a little bit more to it's got harsh mellow right underneath your feet, so it dampens the board especially when your on groomers and it gets a little chattierey. Does have tweek ends up on the tip and the tail, so when you are in the deep deeper snow it is going to want to float alot easier. Definitely geared for your intermediate to advanced all mountain riders, 5 out of 5 K2 Turbo Dream.
Read the Review Transcript:
Hi I'm Steve and I just got finished riding the K2 Turbo Dream Alot of fun, and great free ride board all over the place. 4 out of 5 stars, super poppy. Oh..it's snowing again. It's super poppy. You can just get this board to hop all over the place and have alot of fun doing it. But when you put it to task it holds a great edge and you can just rip it!