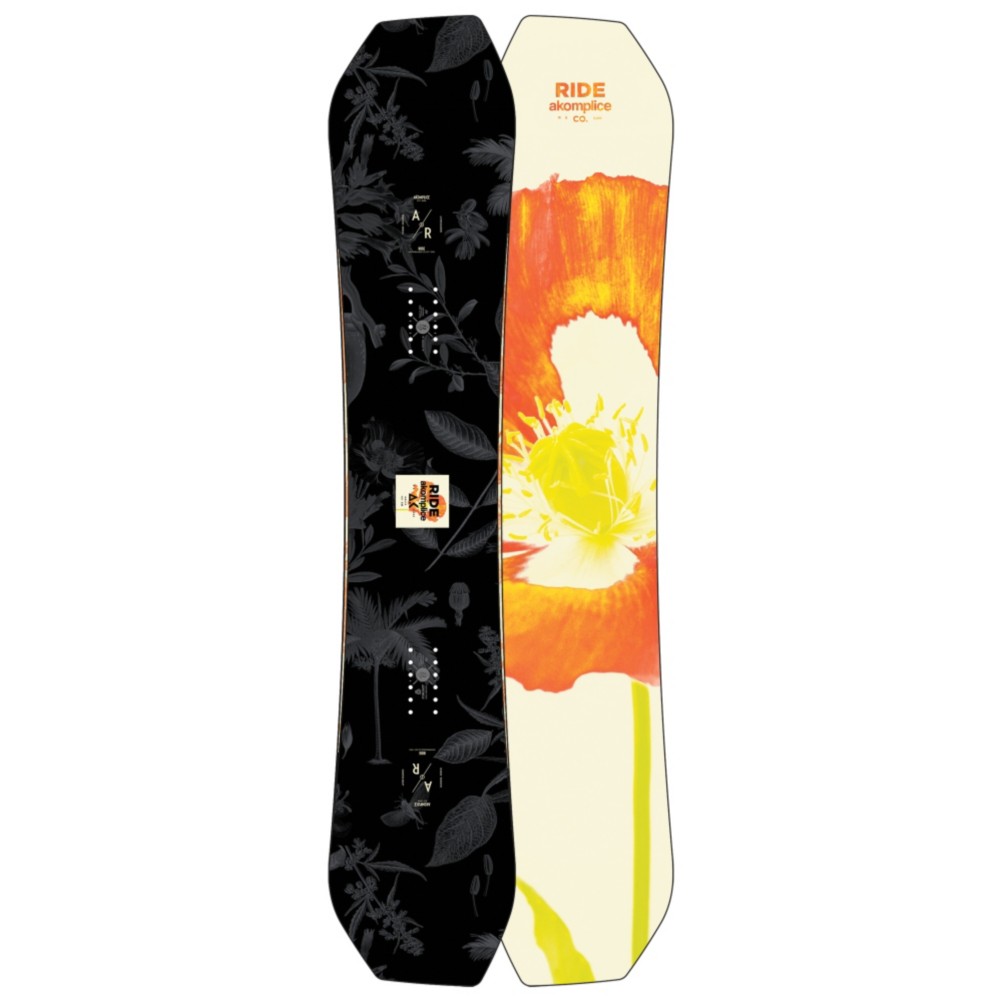 2015 Ride Helix Snowboard Review
Average Rating:
4.3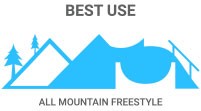 All Mountain Freestyle boards are for carving and the park
Twin - symmetrical allowing rider to ride regular or switch
Stiff - ideal for hard-chargers who want responsive boards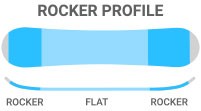 Flat/Rocker - a forgiving feel mixed with added stability
Watch 2015 Ride Helix Snowboard Video Reviews:
Read the Review Transcript:
Hey this is Ian, I just got done riding the all new Ride Helix in a 159 wide. This kinda replaced the DH in the line, so it's geared for your intermediate to advanced all-mountain freestyle. It's asymmetrical so the heel side edge is actually deeper than the toe side. So you definitely notice it when you're linking together your turns. It has the Carbon Array 3 up in the tip and the tail, not only just to stiffen up the board, but give it a little bit of extra pop cause you kinda also take this off your jumps. Then it has the Pop Rods 2.0 running actually through underneath the bindings just to give it even extra pop, and you definitely notice it when you load up the board. 5 out of 5 stars, Ride Helix.
Read the Review Transcript:
Hey I'm Rob. Just got done riding the Ride Helix. Give this board 4 out of 5 stars. A lot of fun, true twin, asymm so there is an actual heel edge and there's an actual toe edge. Super easy to roll it over onto the heel edge with it being a shorter side cut. Tons of snap, tons of rebound. It's a freestyle board so you know, it's a little looser if you're trying to charge real hard down the groomers. It's not really what it's for. Still rides super well, I was able to really throw this on edge and get on it pretty hard, but it's a freestyle board. Low swing weight, easy to throw around, super maneuverable, tons of snap. Really great for that intermediate to advanced all-mountain freestyle guy.
Read the Review Transcript:
Hi this is Steve and I just got back from riding this Ride Helix. Very fun board, little asymmetrical heel side. Overall it's a nice all-mountain board. Kinda goes everywhere, does everything. Give it a 4 out of 5.