2015 Ride Kink Snowboard Review
Average Rating:
4.3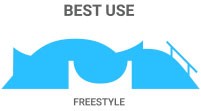 Freestyle boards are designed for doing tricks in the park
Twin - symmetrical allowing rider to ride regular or switch
Soft - great for beginners or park, forgiving and playful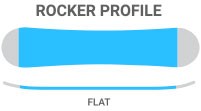 Flat - long, stable flat section with a catch free feel
Watch 2015 Ride Kink Snowboard Video Reviews:
Read the Review Transcript:
Hey, this is Ian. I just got done riding the Ride Kink in a 152. I give this board 5 out of 5 stars. I had a great time on this board. Geared for your beginner, intermediate freestyle park rider. Has the Slimewalls so it actually, definitely takes a little bit more abuse when you're jumping around boxes and rails. This is a board you can easily progress on and, like I said, 5 out of 5, all-around great, fun, solid board.
Read the Review Transcript:
Hi, I'm Mike. I just got off the Ride Kink. I was riding this board in a 52. It's a nice soft board for an entry-level park rider. Really good to hit that first trick or a trick you've been trying for a good long time.
Read the Review Transcript:
Hi, I'm Trevor. Just got off the Ride Kink. I'd give this board a 4 out of 5 stars. For that entry-level park rider it's a great board. A little bit chattery when you get it up to speeds but still a great board for that entry-level rider who's looking to progress in the park.